Apartments Near Polaris Fashion Place
If you enjoy convenience, you will be happy to know that The Brookeville Apartments are about 15 minutes or less from a variety of desired local destinations around the Columbus area. Downtown Columbus is practically at your fingertips, less than a 15 minute drive away! Spend a night out on the town enjoying the fine dining and exciting entertainment, or stay closer to home and enjoy the afternoon at one of the many shopping or eating options nearby. We are also near John Glenn Columbus International Airport and Sharon Woods.
Our community has convenient access to HWY-71 and 270 for a quick and easy commute to your destination. We are also found close to a variety of pharmacies, banks, gyms, and grocery stores. Whatever you are looking for, you will find it nearby our convenient apartments!
We are also proud to offer a Preferred Employer Program for U.S. Military members and employees at Chase Bank, Huntington Bank, Alliance Data, Safelite, Mount Carmel Health, Ohio Health, state employees, and Ohio State University Hospital.
TOP 5 THINGS TO DO IN COLUMBUS
Looking for something fun to do for the whole family? Check out Buckeye Escape Room today!

The Escape Room is one of the top-rated things to do in Columbus. If you are looking for a fun night out, to celebrate a birthday or a good team-building activity, they have it! Currently, they have several different escape rooms to choose from, all ranging in difficulty.

Book online today!


459 North High Street Ste. 2, Columbus, Ohio 43215
(877) 379-4880
The Columbus Zoo and Aquarium has been open since 1927 and is home to over 7,000 animal species. The zoo has 51 exhibits that showcase the habitats of animals from 8 different areas of the world. The areas highlighted are Entry Village, Adventure Cove, North America, Asia Quest, Congo Expedition, Heart of Africa, Australia, and The Islands, and Shores and Aquarium. The zoo has also recently installed rides at Adventure Cove such as Redwood Falls, Havoc Harbor, and more!

Some of the most popular animals are the African Lion, Bornean Sun Bear, Zebras, and many more. The zoo also offers many educational opportunities for additional learning experiences with the animals. Visit their website today to see how you can learn one on one with the zookeepers and animals!

Visit online to purchase your tickets in advance and to also look at tickets for special events.


4850 W Powell RD Powell, OH 43065
(614) 645-3400
If you are looking for a more peaceful adventure, we recommend the Franklin Park Conservatory and Botanical Gardens. Take a walk around the beautiful gardens and exhibits to see plants and flowers from all over the world. Currently, they have 4 exhibits which are Bonsai, Color to Discover, Chihuly Collection, and the Paul Busse Garden Railway. During the fall, they will add more harvest themed plants and flowers. The conservatory is a glass green house that houses over 400 species of plants.

They also offer educational programs and classes as well for those who are interested in learning more about plant life. Visit their website today under the education and programs tab to learn more!


1777 E Broad ST Columbus, OH 43203
(614) 715-8000
ZipZone is an outdoor adventure park that offers zip line tours, treetop obstacle courses, and kid's courses. It is locally owned and operated by Lori and Jerrod Pingle and has been since 2012. Also, they have won the TripAdviser Certificate of Excellence every year since 2014!

The adventure park will take you through 5 trails and 60 different challenges. It is also the largest forest climbing park in Central Ohio!

The kids park is for ages 4-7 years old. It is closer to the ground to ensure safety for children.

They also offer night flight adventures! Tours last from 1-2 hours depending on what tour you choose.

Visit their website today for more information!


7925 N High ST Columbus, OH 43235
(614) 847-9477
LEGOLAND Discovery Center is located in the Easton Town Center in Columbus, OH. This center is a perfect family outing as they have 12 different LEGO exhibits for families to play and learn in. They also have a LEGO store to purchase LEGOs from as well!

Purchasing tickets online will give you a discount as to purchasing them at the door. They are open Wednesdays to Saturdays from 11 AM to 2:30 PM, Sundays from 12 PM to 3:30 PM and are closed Mondays and Tuesdays.

Visit today!


157 Easton Town Center Columbus, OH 43219
(614) 407-7721
TOP 5 AMAZING PLACES TO EAT IN COLUMBUS
Columbus is home to one of the largest universities and football schools in America: Ohio State University. This has drawn in people from many different backgrounds, cultures, and culinary techniques. As a result, the city's dining scene is an eclectic fusion of local tradition and international flavor. These five must-try restaurants define Columbus's culinary culture, from laid-back bistros and cafes to innovative food served in luxury settings.
Hamburger, American, Bar
The Thurman Cafe is known for its oversized and loaded hamburgers. They also provide amazing customer service with a full bar. When visiting, we recommend starting your meal off with the zucchini fries and then ordering the great 3 burger. They also serve pizza, wings, salads, and more! Check them out today to see why they are one of the highest-rated restaurants on Google, Yelp, and Facebook in the Columbus area!
183 Thurman Ave Columbus, OH 43206
(614) 443-1570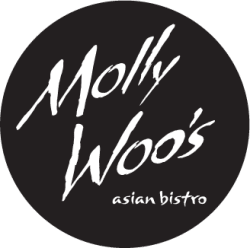 Pan-Asian
Molly Woo's is located in the Polaris Fashion Place in Columbus, OH. Stop in today to view their large menu that features stir-fries, sushi, noodle dishes, and award-winning spring rolls. You will eat under traditional red lanterns surrounded by Asian artifacts and high ceilings all while receiving some of the best services you can find in Columbus.
1500 Polaris Pkwy #220 Columbus, OH 43240
(614) 985-9667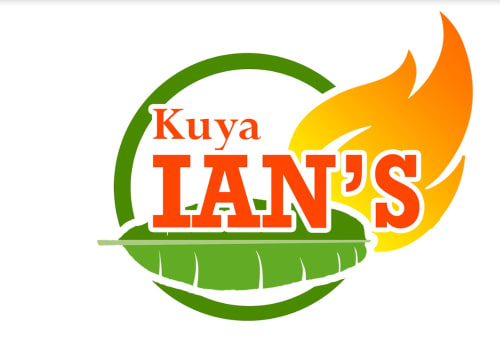 Filipino
If you are looking for authentic Filipino dishes, you must stop into Kuya Ian's. Their menu is full of traditional recipes passed down through the decades. We recommend ordering the Kaldereta or the Pancit Bihon. They do have vegetarian options available as well.
6863 Flags Center Dr Columbus, OH 43229
(614) 948-3333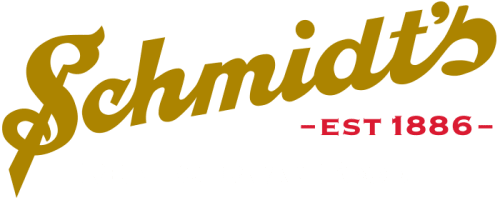 German
Schmidt's Sausage Haus is a popular German eatery in the Columbus area. Their food is so well known they have been featured on Man v. Food on the Travel Channel, the Food Network, and Daytime Columbus. They first opened in 1967 and it is now run by the fourth generation of the Schmidt family. When visiting, you will be serenaded by traditional German music and we recommend ordering the classic German dish chicken schnitzel. No matter what you order, you are sure to leave satisfied.
240 E Kossuth St Columbus, OH 43206
(614) 444-6808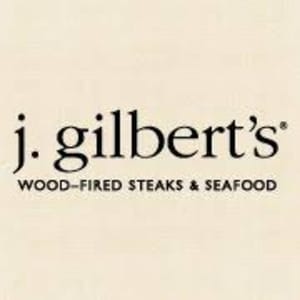 Steak House, Craft Cocktails
If you are looking for a more fine dining experience, we recommend J. Gilbert's Wood-Fired Steaks and Seafood. They only cook with the finest ingredients and because of that, they are one of the highest-rated restaurants in Columbus. Their menu ranges from wood-fired steaks made from USDA Prime Aged Black Angus Beef to delicious desserts, visit them today!
1 E Campus View Blvd Columbus, OH 43235
(614) 840-9090